GDB 180/10 Variable Crankshaft Grouting Pump
Description
GDB 180/10 series variable crankshaft grouting pumps are a kind of the special equipment which are applied in injecting cement paste and mortar in the injecting project. They are mainly used in curtain grouting of dam foundation, consolidation grouting, anchor grouting and large displacement distance conveying slurry, etc. The pumps have a strong ability to adapt high density & high pressure curtain grouting (work pressure >5 Mpa) and grouting mortar (diameter<2mm). They can widely used in foundation construction project.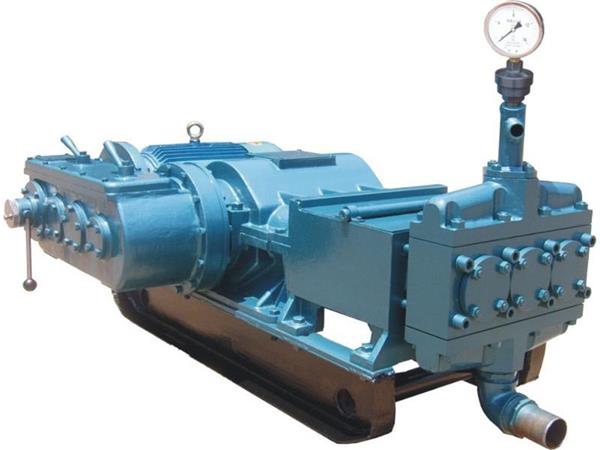 Feature
1. Maintenance and changing the components are convenient.
2. The four-gear variance can satisfy methods of multiplexing and technology and the ratio of efficiency to price is optimum to save money.
3.Adopting interchangeable parts, such as link lever in the car ,bearing bush ,sheet steel in the autocycle,friction disc and so on.
4.The build-in enclosed construction which combined the clutch and the gearbox have strongly adaptability in the hard condition.
Technical data sheet
model


GDB180/10

type

single acting pump with three-cylinder

plunger diameter

55mm

rotating speed

237r/min

184r/min

130r/min

83r/min

theoretical displacement

150L/min

110L/min

80L/min

50L/min

pressure

6Mpa

9Mpa

11Mpa

14Mpa

medium ratio(water:ash:sand)

1:2:2

motor power

18.5kw

inlet pipe diameter

64mm

outlet pipe diamter

25(32)mm

weight

700kg

dimension(L*W*H)

1550*850*685mm
We also have other models for your choice, such as crankshaft grout pump, anchor grout pump, high pressure variable grout pump, slurry grout pump and so on.