GDB100/20 Variable Grout Injection Pumpp
Description
GDB100/20 in variable pressure pump is the grouting works and cement mortar perfusion of special equipment, the main base for the dam curtain grouting, consolidation grouting grouting and anchoring, the long-distance transmission capacity serous and so on. The concentration of large pumps, high pressure curtain grouting (more than 5Mpa), and perfusion mortar (diameter less than 2mm) to have a stronger ability to adapt to a wide variety of industries based on processing the project. In addition, the pump can be used as drilling mud in the core operations, can also be used for construction of high pressure jet grouting mortar carrier, can also be used in high slope, long-distance anchor grouting.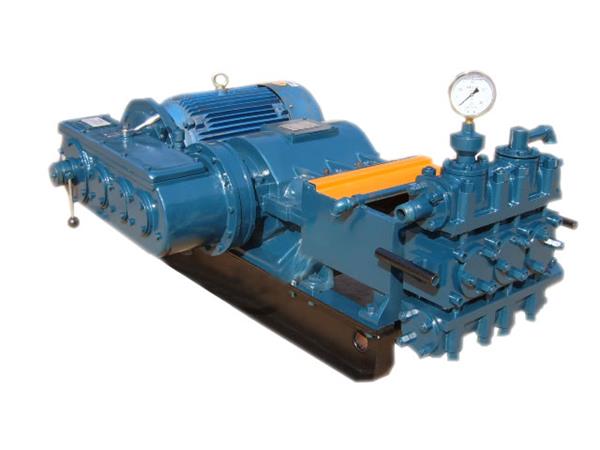 Feature
1.Single-acting with three-cylinder,the flux is more uniform and the pressure is more steady.
2.Maintenance and changing the components are convenient.
3.Using the motorcycle steel plate wet friction tablets and other GM parts.
4.The build-in enclosed construction which combined the clutch and the gearbox have strongly adaptability in the hard condition.
Technical data sheet
model

GDB100/20

type

single acting pump with three-cylinders

plunger diameter

55mm

rotating speed

200r/min

141r/min

theoretical displacement

100L/min

80L/min

pressure

12Mpa

20Mpa

medium ratio(water:ash:sand)

1:2:2

inlet pipe diameter

64mm

outlet pipe diameter

32mm

motor power

22kw

weight

880kg

dimension(L*W*H)

1520*1100*850mm
We also have other models for your choice, such as crankshaft grout pump, anchor grout pump, high pressure variable grout pump, slurry grout pump and so on.