GDB100/30 High Pressure Mortar Grout Pump
Description
GDB100/30 high pressure grout pump is the special equipment of grouting cement and mortar. It is mainly used in grouting curtain, concretion grouting, anchor grouting and transporting grout and so on. The pump have strong adaptability with high density and high pressure grouting curtain and injecting mortar (diameter<2mm). They can be widely used in various and complex geological structure ,especially in the basic dealing project of the dam hydroelectric station. In addition,the pump also can be used in the drilling in the deep core as cement pump , in transporting mortar in the high pressure spurt, and in the anchor grouting in the high slope and far distance.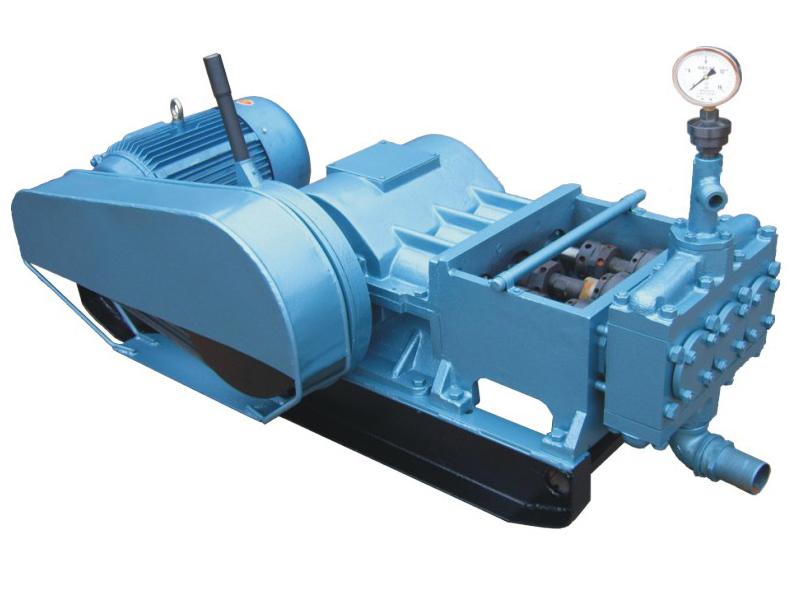 Feature
1.single-acting with four-cylinder,the flux is more uniform and the pressure is more steady.
2.maintenance and changing the components are convenient.
3.adopting interchangeable parts, such as link lever in the car ,bearing bush ,sheet steel in the autocycle,friction disc and so on.
4.The build-in enclosed construction which combined the clutch and the gearbox have strongly adaptability in the hard condition.
5.The plunger cavity has completely sealed,adopting oil cooler to prolong the service life of plunger sealed device.
Technical data sheet
model

GDB100/30

type

single acting pump with four-cylinder

plunger diameter

45(50)mm

rotating speed

245r/min

173r/min

output

128L/min

80L/min

pressure

20(14)Mpa

30(20)Mpa

inlet pipe diameter

64mm

outlet pipe diameter

32mm

ratio(water:ash:sand)

1:2:2

power

30kw

weight

950kg

dimension(L*W*H)

1700*1100*900mm
We also have other models for your choice, such as crankshaft grout pump, anchor grout pump, high pressure variable grout pump, slurry grout pump and so on.