GDM130/20 Cement Grouting Machine
Description
GDM-130/20 Grouting Pump is a single piston double-acting grouting pump with gear reducer, which is a universal medium-pressure grouting pump.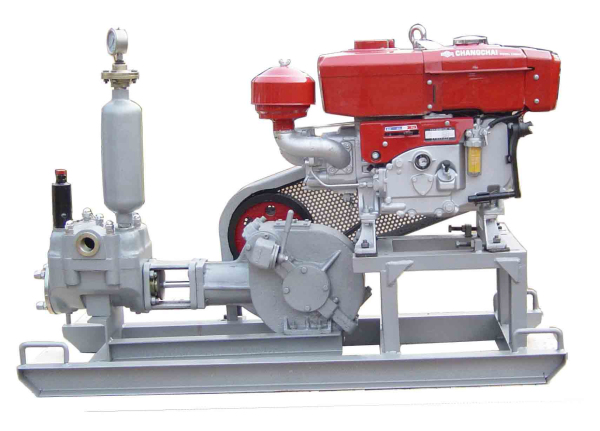 Application
It is used for grouting in soil nails, earth anchors, cable and rock bolts, void fillings, dam foundations, foundation stabilization, tunnel lining, slope line grouting.
The grouting pump is ideal for grouting-process in underground and civil applications.
Features
•Single Piston with double outing-acting
•Gear reducer with diesel or electric motor drive
•Ball valve
•Compact size
•High-strength aluminum casting pump house

Technical Data sheet
| | |
| --- | --- |
| Rated Output | 130L/min |
| Rated Pressure | 2MPa(20bar/290psi) |
| Cylinder Dia. | 75mm |
| Piston Stroke | 85mm |
| Stroke/Minute | 180/min |
| Inlet diameter | 51mm |
| Outlet diameter | 38mm |
| Power unit | 5.5KW(Electric) |
| Transmission | V-belt+gearbox |
| Chassis | Skid |
| Weight | 260kg |
| Overall Dimensions | 1450x600x1000(mm) |