GRD Series Screw Grout Pump
Description
This pump features with newly designed structure which avoids the shortcoming of usual pumps when grouting thick mortar. It is more safe and efficient to use. This machine consists of motor, gearbox, slurry conveying part, supercharge worm, supercharge stator, pressure capsule, hopper, electric control, and sprayer when it is applied for spraying.
Feature
1. Simple structure, more stable with imported parts
2. Easy-maintaining
3. Light-weight, wheel-type, easy-transporting
4. Wide range for cement and water, suitable for thick mortar
5. Wide range for cement and sand ratio, wide range for aggregate
6. Continuous grouting which avoids large instantaneous pressure fluctuation of piston pump
7. When grouting fully, pressure increases gradually, make it is easy to control and maintain pressure.
8. Could relief pressure reversely when the grouting pressure reaches the designed.
9. Could spray the lower inner and external wall and skimming coat when working together with air compressor and sprayer.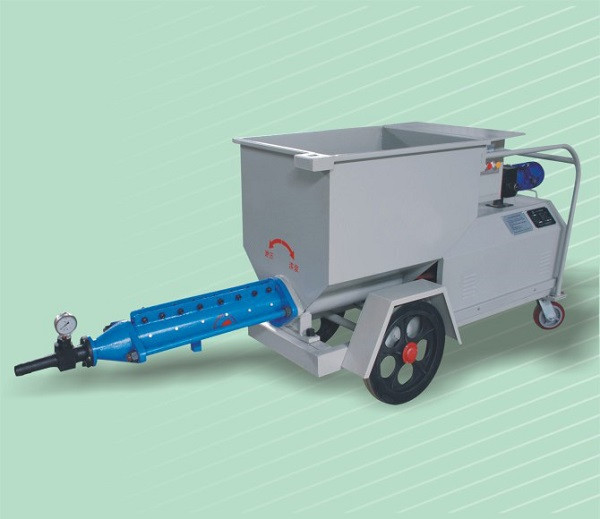 Application
This pump can be widely used in anchor grouting and consolidation grouting in road, railway tunnel, metro and hydropower station, pressure grouting in dam, side slope consolidate soft rock, and spraying protection of lower inner and external wall and skimming coat in city building constructions.
Technical data sheet
Item

GRD200

GRD300

GRD400

GRD500

Output

25-42L/min (1.5-2.5m3/h)

33-58L/min (2-3.5m3/h)

83L/min 5m3/h

100L/min 6m3/h

Rated working Pressure

2.5-4.0Mpa (adjustable)

2.5-5.0Mpa (adjustable)

2.5-6.0Mpa (adjustable)

Power

4kw

5.5kw

7.5kw

Max. particle size

=<3mm

=<5mm

W/C

>=0.3

Conveying distance

Vertical

40m(mortar) 60m(cement paste)

60m(mortar) 80m(cement paste)

80m(mortar) 100m(cement paste)

Horizontal

180m

350m

450m

500m

Voltage

3 phase, 380V, 50HZ

Hopper volume

140L

160L

180L

200L

Dimension

1350x550x830mm

1400x640x900mm

1300x670x900mm

1460x800x930mm

Weight

240kg

280kg

320kg

360kg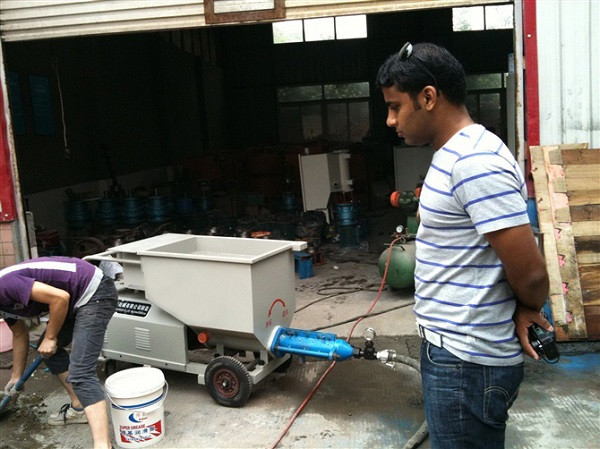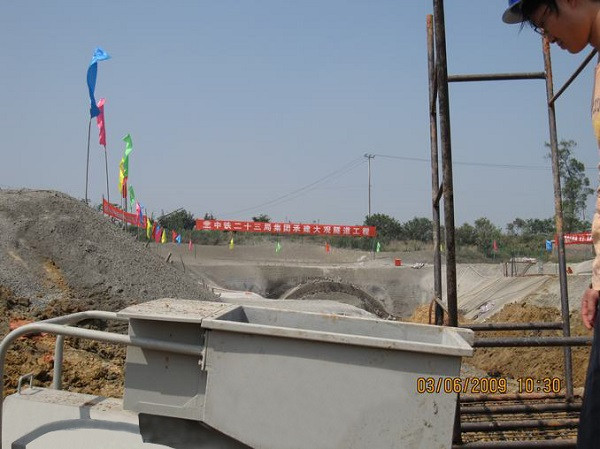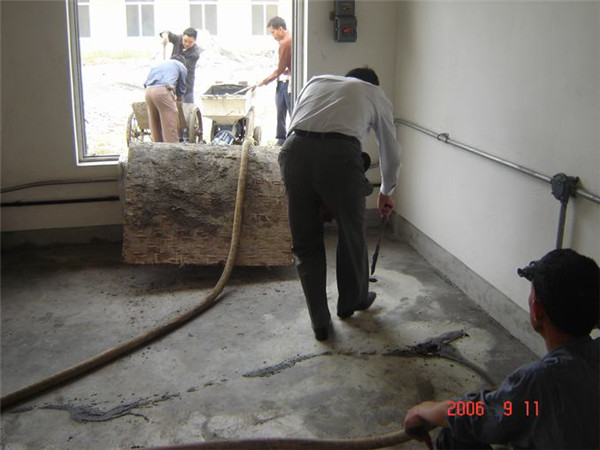 We also have otehr screw grout pump for option