XPB-10 Low Pressure Plunger Grout Pump
Description
This model is applied in the working field of filling slurry and the second grouting with low pressure and large output. Mainly used for foundation treatment of high pressure rotary jet grouting, curtain grouting, soil retaining cofferdam achorage, mine well plugging, the barrel wall, slope and other fields.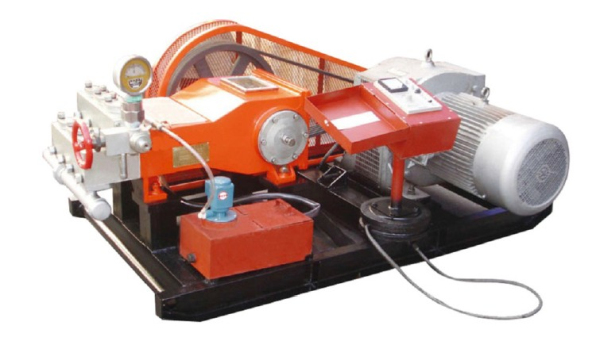 Features
1. Three plunger
2. Ball valve
3. Low noise, low temperature, ensure 24 hours of continuous operate
4. Simple maintenance and Long work life.
Technical data sheet
Max.motor speed

1300r/min

Plunger stroke

85mm

Theoretical output

Motor power

Plunger diameter

11kw

15kw

18.5kw

22kw

M³/h

L/min

Rated output pressure(kgf/cm²)

9.6

160

25

35

45

52

50mm

7.8

130

32

45

55

65

45mm

6

100

46

55

70

85

40mm

5.4

90

50

65

80

95

38mm

4.8

80

58

80

95

//

35mm

3.3

55

80

//

//

//

30mm