How to find a suitable industrial hose extrusion pump? Can be customized. Gaodetec can meet your requirements. High Dirk GH series of heavy duty industrial hose pump is a peristaltic pump, suitable for abrasive, corrosive acids, gaseous liquids, sand / cement mortar, liquid accelerators and other corrosive, high viscosity, high density product processing. Can also be used for metering pumps with 1% repeatability. Gaodetec can also customize industrial hose pumps to your needs.
High Catalent for a variety of industries customers customized a dozen industrial hose extrusion pump.
High-Tektronix is Bauer Philippines custom GH76-770B hose grouting cement pump, the output of 14m3/h, mainly for grouting cement and pumping.
Hightech for the United States custom GH100-1050B type filter press hose pump, the output of 54 m3/h, the use of SEW gearbox, the use of stainless steel couplings and filter supporting the main use;
Gartner customizes GCP20H-E hose concrete pumps for Indonesian customers for pumping concrete with a throughput of 20m3 / h and a batching hopper for storing concrete slurries more conveniently.
If you also want a custom industrial hose pump, please help us confirm the following:
1. What is material you will pump or grout or pour or spray?
2. What is the largest aggregate size of the material?
What is the output you request?
4. What is the desired transmission distance?
5 on the voltage, three-phase, 380v, 50HZ for you? If not, please tell us what your local voltage is.
Pick up the phone, call + 86-15903613994 for more information and ex-works price.
Open an email and send to info@gaodetec.com for the right type and ex-factory price.
wait for you!!!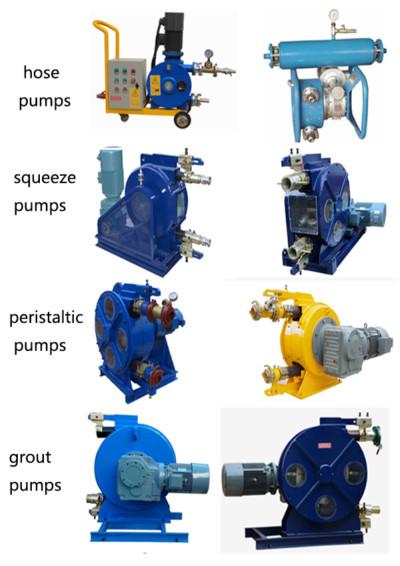 Customized industrial hose squeeze pump