GGP800/1200/130H-E grout plant
Description
GGP800/1200/130H-E grout plant is a combination of mixer, agitator and hose pump in one plant. Mainly used for highways, railways, water and electricity, construction, mining etc. ground/underground construction. High speed vortex mixer ensures mix quickly and evenly. Water, cement and other media are quickly mixed into a homogeneous slurry. Then the mixed slurry was delivered to the agitator. Grout hose pump injects from the mixing drum (storage tank). This ensures a continuous mixing and grouting operations.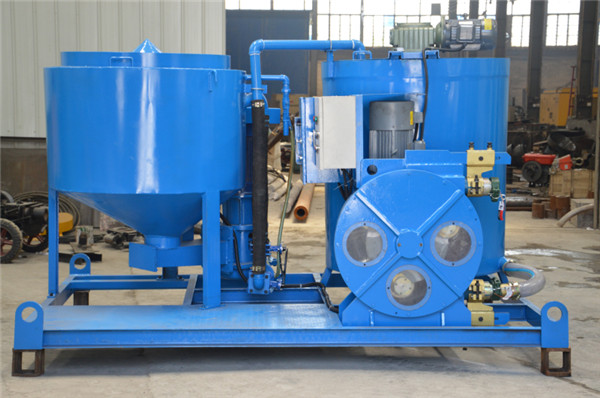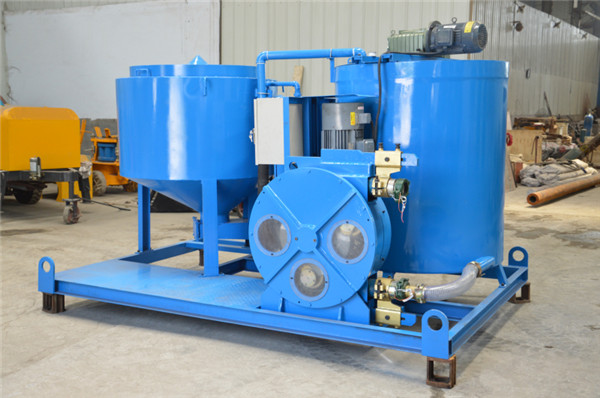 Feature
1. Compact size, It is combination of mixer, agitator and squeeze hose pump and power in one base frame;
2. Flow is adjustable;
3. Squeeze hose pump, hose is the only spare part. It is easy to operate and maintenance;
4. Butterfly connection mixer and agitator, flexible switching;
5. Imported electrical components, it is safe and reliable;
6. High-power and high-speed eddy current pulping, it is fast and evenly;
7. With CE ISO etc. certification.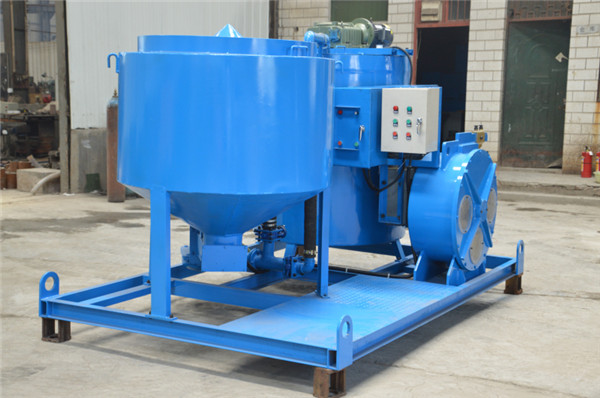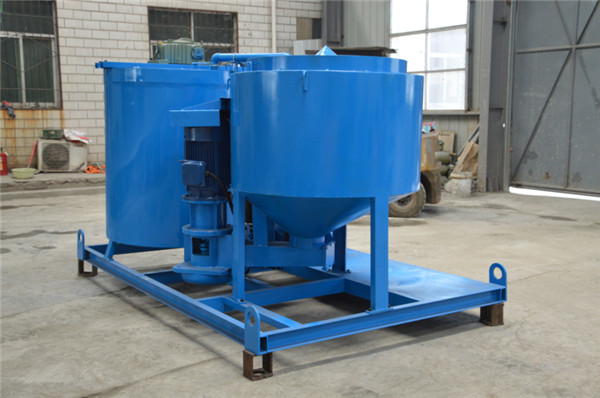 Technical data sheet
Description

Data

Grout Station type

GGP800/1200/130H-E

Dimensions

2900*1920*1860mm

Weight

1770kg

Mixer

Capacity

800L

Power

15Kw

Rated Rev

1500rpm

Suitable water/cement ratio

≥0.5

Mixer type

high-speed eddy current pulping

Agitator

Capacity

1200L

Rated Rev.

36rpm

Power

2.2Kw

Squeeze hose pump

Model

GH65-680B

Output

30-130L/min

Power

7.5Kw

Working pressure

1.5MPa
We also have other types for option, if need, please feel free to tell us.
GGP300/350/85PL-E Plunger Grout Equipment