Grout mixer pump is used in Indonesia for grouting projects. Grouting mixer pump is a combination of slurry mixer, blender and grouting pump at one site.
Grouting mixer pumps are widely used in road, railway, hydropower, construction, mining and other ground or underground engineering.
High-shear, high-speed vortex mixer ensures fast and uniform mixing. Water, cement and other media quickly mix into a uniform slurry. The mixed slurry is then transferred to a mixer. Grouting pumps are injected from the mixer, which ensures continuous mixing and grouting operations.
In order to ensure that the grouting pump is widely used, we designed the grouting pump in the hydraulic system. The pressure and output can also be adjusted steplessly.
maximum. Grouting mixing pump has the advantage of its small size, small footprint, suitable for narrow working space.
Tell us your detailed requirements, + 86-15903613994 or email info@grout-pumps.com, the appropriate type and the best price will be provided to you. Believe it, Hightec is China's trusted mud mixer manufacturer.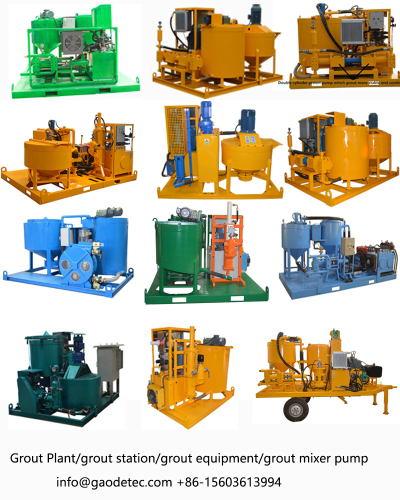 Grout Mixer Pump Used in Indonesia