GGP500/700/100PI-D Hydraulic Double Cylinders Piston Grout Mixer Pump
Description
GGP200/300/100PI-D Grout Station was made grout mixer, agitator and double cylinders piston grout pump on one base frame. It is specially designed for continuous cement mixing and grouting in ground/underground engineering and transport conveniently. It can fast mix water, cement and additive, then the mixed slurry can be stored into a 700 liters agitator, then was pumping by double cylinders piston grout pump, thus the mixing work and pumping work can continuously be done.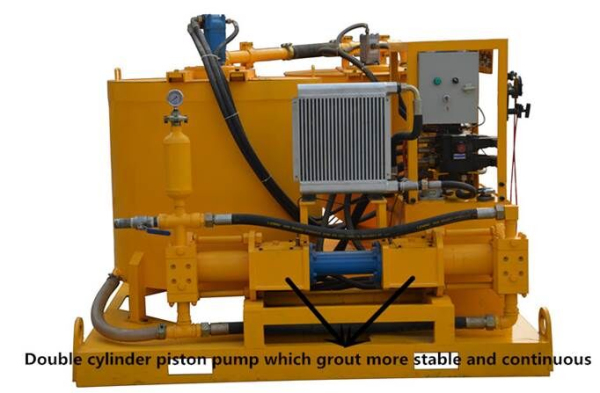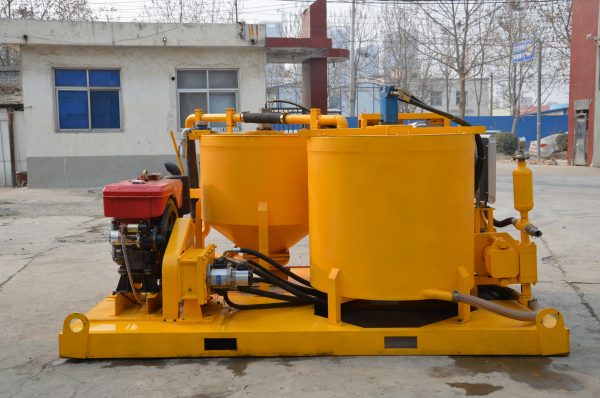 Feature
1. Compact size, It is combination of mixer, agitator and hydraulic two cylinders piston grout pump in one base frame;
2. Yuken relief valve and directional valve for hydraulic system of grout pump; Pressure and output could be adjustable steplessly.
3. Butterfly valve of mixer and agitator; Full hydraulic drive;
4. Oil temperature gauge can automatically control cooler fan working in normal temperature range, if temperature is too high, the machine will stop work automatically;
5. Operation and maintenance are simple;
6. With ISO, CE certificate.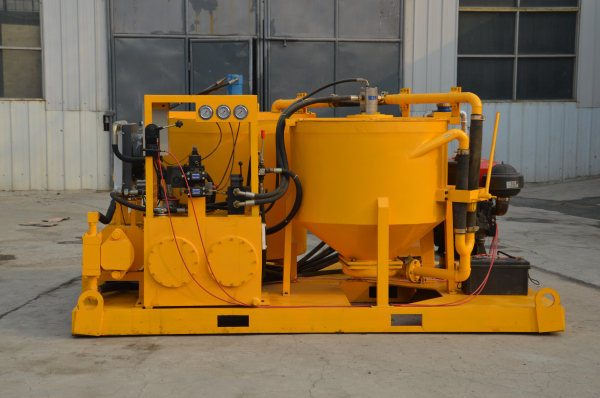 Technical data sheet
Type

GGP500/700/100PI-D Grout Station

Diesel engine

25kw/36HP

Rotating speed of engine

2200r/min

Dimensions

2900*1960*1550mm

Weight

1790kg

Mixer

Capacity

500L

W/C ratio

0.5-1

Rated Rev.

1500rpm

Agitator

Volume

700L

Rated Rev.

36rpm

Pump

Type

Hydraulic Two Cylinder Piston Pump

Pressure

0-50 bar

Output

0-100 L/min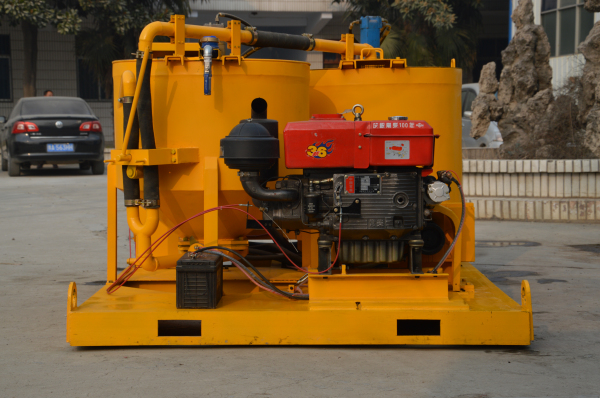 We also have other types for option, if need, please feel free to tell us.
GGP300/350/85PL-E Plunger Grout Equipment