High shear cement mixer is widely used in dam foundation grouting, tunnel grouting and other construction. The mixing time of a thoroughly mixed pure cement slurry using a high shear grout mixer takes about 1-2 minutes.
Some use circulating centrifugal pump, some use the impeller directly. Both are high shear forces and are passed to the grout as it passes through a narrow housing containing an impeller that rotates at 1500 rpm. Colloidal grout mixers use proven, high performance, sustainable operation and meet these industry standards.
Building Cement Blenders are high performance mixers that reduce downtime and waste, and keep your project running at 100% capacity all the time.
Mixing and pumping systems are produced by Gaodetec. In addition, Spray, Soil Mixing, Tunneling Applications (TBM), Backfill Grouting, and Permeate Grouting are widely used for mixing bentonite, paste backfill, and rockfill cements. For more information on high shear cement mixers for construction, email us at info@grout-pumps.com.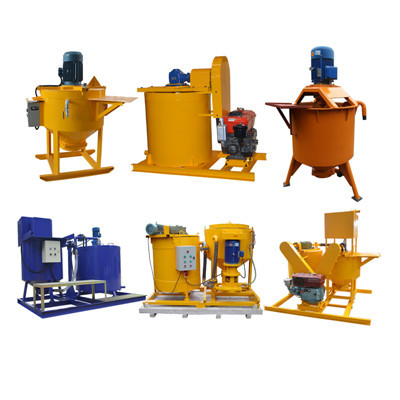 High shear cement mixer for construction